Allison Rattay was a four-time letter winner at Clements High school in SugarLand, TX. She was a three-time First Team All-District and District MVP, All State and Texas East West All Star Team recipient. She played club for Houston Juniors and Club Texas. After high school, she went on to play at Louisiana Tech University where she started for three years until she experienced a career end shoulder injury forcing her to sit out her senior season. After graduating college, she became Varsity Assistant Coach for 2 seasons at Valley Christian in San Jose CA. Currently, she is an assistant coach at Ruston Junior High School. Allison is married to Tim and has 3 daughters: Riley, Taylor and Sloane.
RocketFuel Volleyball Club is pleased to welcome Coach Amanda Cauley to the fold.
Coach Cauley has spent the past four years establishing and building the volleyball program at Ruston High School. She began the program in 2014 along side former ULM Volleyball Alumni, Stephanie Wardach. Following their inaugural season, Wardach moved to Dallas and Cauley forged onward with the program. In the past four years she has led the Bearcats to two undefeated district championships, and one district runner up.
We are excited to have Lucie Hunt on our team!
Lucie attended Louisiana Tech from 2008-2012 where she received her Bachelor of Science degree in Kinesiology- Health and Physical Education. She started her volleyball coaching career in 2013 where she served as the Interim Head Coach at Comeaux High School in Lafayette, La for one season. In order to be closer to family, she left Lafayette and secured a position at West Monroe High School where she served as a girls basketball and track assistant for 2 years. In 2016, Lucie joined Ruston High School as an assistant volleyball and softball coach for two years. Currently, she is the Head Volleyball Coach at Ruston H.S and teaches girls PE.
Allison Lazewski joined our Shreveport RocketFuel Volleyball program in the 2017-18 season. She is a graduate of Centenary College with a degree in sociology.
Lazewski played on the Centenary Ladies volleyball team for 4 years, and played many years prior to college. She is from Dallas, TX where she played for Summit Volleyball Club for 6 years and Blocksport Volleyball Club for two years. She also played 4 years on the varsity volleyball team at Woodrow Wilson H.S She has experience in almost every position, but for most of her career she has been a Setter.
Desiree Frey joined our RocketFuel Volleyball program in the 2017-18 season. She is a graduate of Centenary College with a degree in Business Administration. Frey is currently the Head Coach of Byrd High School's volleyball program.
Frey has been playing volleyball since she was 8 years old. She has played club volleyball since she was 11 years old. She played all 4 years on Centenary Ladies volleyball team where she had a successful career.
-2017 - 2nd Team All Conference volleyball player
-First Centenary College all-conference volleyball player
-First Ladies volleyball player to reach 1,000 kills and 1,000 digs in a career at Centenary
-1st Place in Centenary College history for Kill Attempts
-2nd Place in Centenary College history for Kills
-2nd Place in Centenary College history for Digs
Meet Carissa Buckland she started her volleyball journey almost nine years ago and has enjoyed every minute of her time on the court.
She is a graduating member of the CE Byrd volleyball team and a two year veteran of RVC. Carissa is also looking forward to sharing her passion and knowledge with RVC players. She has signed to Mountain View College in Dallas Tx and will begin her journey there in August 2019.
Meet Amanda Farr of RocketFuel Volleyball Club! Amanda is from Sunnyvale, Texas. She is a senior at Centenary College where she is double majoring in Psychology and Sociology. She played volleyball at Sunnyvale High School and club ball for Texas Assault and Victory in the Dallas area. She is knowledgeable in many areas of volleyball. Her specialty is Libero/Defensive Specialist. Amanda also has experience coaching younger girls in group and 1:1 settings.
Welcome Jessica Szymanski to RocketFuel! She's from Seguin, TX, where she lettered in volleyball and basketball for four years at Seguin High School. She received her undergraduate degree in Kinesiology from Texas Lutheran University (TLU) where she played 4 years as the starting middle blocker. She received her master's degree in Exercise Physiology from Auburn University in Auburn, AL.
Additionally, she is a Certified Strength and Conditioning Specialist (CSCS) with the National Strength and Conditioning Association. While at Auburn, Jessica worked with 18 Olympic sport teams (volleyball included) for 2 years as the first female Graduate Assistant Strength and Conditioning Coach. She was Head Volleyball Coach at Agnes Scott College in Decatur, GA for 1 year and helped improve their previous season finish of 2-24 to 12-12. As a former All-American Middle Blocker at TLU and Hall of Fame inductee at both SHS and TLU.
Welcome Alyssa Davis to RocketFuel Volleyball! She is a freshman outside hitter at Centenary College of Louisiana. Alyssa is majoring in business with a minor in political science. Her plan is to attend law school after graduation. Alyssa has been around volleyball her whole life. She started playing competitively her 7th grade year. Sports have always been a huge part of Alyssa's life (her mom and two of her brothers are coaches). She has played volleyball, basketball, tennis, soccer, and track, but volleyball is by far her favorite. Alyssa is very excited for this season to begin and to start coaching!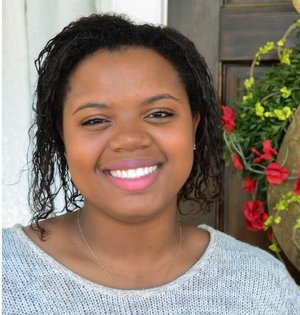 Meet Symone Jackson! Jackson is coaching for our Ruston RocketFuel Volleyball Program, this season. Symone is pursuing a Bachelor's degree in Chemical Engineering at Louisiana Tech University. She comes to RocketFuel with a wealth of volleyball experience during her high school years. Symone played volleyball for Zachary High School in Zachary, Louisiana, where she lettered Varsity for three years. She also played for Cobras Club Volleyball and Red Storm Club Volleyball. Symone was All-Star Most Honorable Mention two years in a row. She is excited to be coaching with RocketFuel Volleyball Club for the 2018-19 season.
Meet Marissa Sandoval! She is from San Antonio, TX. She served as a team captain and started as a defensive specialist (DS) for the Lady Brahmas. She earned Honorable Mention All-State, Academic All-District, and Academic All-State Honors during both her junior and senior year. She helped take her team to the (26-6A) playoffs during her senior year. Marissa also played 6 years in the Lone Star Region for nationally ranked club teams.
Currently Marissa is in her senior year as the starting libero at Centenary College of Louisiana. Named to the Conference Scholar's List in the fall of 2016. In her 2017 season she played in 35 matches and 119 sets, where she achieved her career high of 35 service aces and 424 digs.
Gillian Dahn from Austin, Texas, joins RocketFuel Volleyball Club in Ruston, this year. She is currently attending Louisiana Tech University. Dahn started playing volleyball in 8th grade. She lettered as a freshman at McNeill H.S and played at Austin Performance Club for 3 years.
Dahn also played for Adam Johnson for a season under the coaching of Olympian Riley Salmon. Dahn played sand volleyball off and on for Tim Wooliver at Texas Volleyball Tour. Some of her awards include: Offensive Player of the Year, UIL All District Team-6A for two years, UIL Academic All District Award District 16-5A- 4 years, Four year letterman in high school, and selected to attend beach camp at Olympic Training Center in California.
Meet Makenzie Shaw of our Shreveport RocketFuel Volleyball program. Shaw is a senior at Centenary College of Louisiana. She plays outside/right side hitter for Centenary, and she also sets. Makenzie is from Fort Worth, Texas. She has 12 years of experience playing volleyball. She played all four years of varsity in high school and played club for Nortex, Summit and Victory.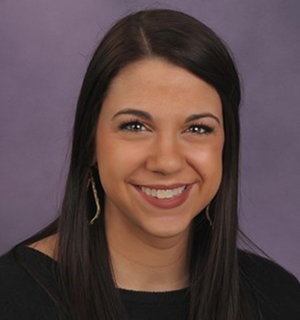 Stacey DiFrancesco is now the assistant coach of the Lady Demons Volleyball program at Northwestern State University. She graduated with a bachelor's degree in family and consumer sciences. She played volleyball for all four years of college at NSU. DiFrancesco remained involved with volleyball after graduation, and she served as a volunteer assistant coach at Clemson University. She also helped start the volleyball program at Natchitoches Central High School in 2016.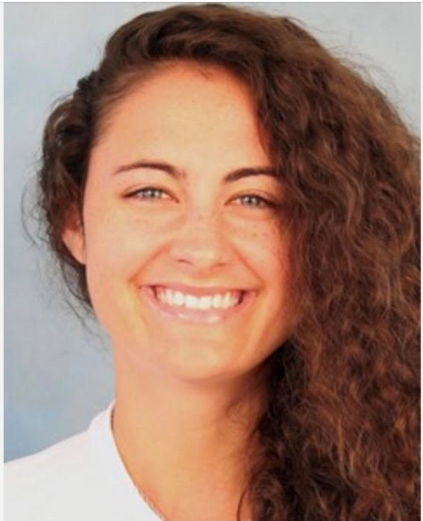 Bethany Johnstone, a Borger, Texas native, is currently in her first season with RocketFuel Volleyball Club, and she is also Assistant Volleyball Coach at Centenary College.
Johnstone coached club volleyball for the Abilene Aces Volleyball Club in Abilene, Texas, from November of 2011 to April of 2015. She also coached for JET Volleyball Club in Amarillo, Texas from 2016-2018.
Johnstone graduated from McMurry University in Abilene, Texas in 2015, where she competed on the women's volleyball team for three seasons and the women's soccer team for one season. While at McMurry, Johnstone helped her team win an NCCAA National Championship. Johnstone completed her Master of Science in Sport Administration degree from Mary Hardin-Baylor in July of 2018.
Johnstone was the assistant volleyball coach for Colby Community College in Colby, Kansas for the 2017-2018 volleyball season.