RocketFuel Volleyball Club is pleased to welcome Coach Amanda Cauley to the fold.
Coach Cauley has spent the past four years establishing and building the volleyball program at Ruston High School. She began the program in 2014 along side former ULM Volleyball Alumni, Stephanie Wardach. Following their inaugural season, Wardach moved to Dallas and Cauley forged onward with the program. In the past four years she has led the Bearcats to two undefeated district championships, and one district runner up.
Desiree Frey joined our Shreveport RocketFuel Volleyball program in the 2017-18 season. Frey is originally from Garland, TX, and she is a graduate of Centenary College with a degree in Business Administration. Frey is currently the head coach of Byrd High School's volleyball program.
Frey has been playing volleyball since she was 8 years old for Garland Volleyball Association. In 9th grade, she was the only freshman to make the varsity team. She has played club ball since she was 11 years old, and "played up" until age 17.
Frey has been a head coach and assisted at Blocksport Volleyball Club for the mini-blockers program (ages 7-11). She also assisted with many volleyball camps for all ages throughout college.
2017 - 2nd Team All Conference volleyball player
First Centenary College all-conference volleyball player
First Ladies volleyball player to reach 1,000 kills and 1,000 digs in a career at Centenary
1st Place in Centenary College history for Kill Attempts
2nd Place in Centenary College history for Kills
2nd Place in Centenary College history for Digs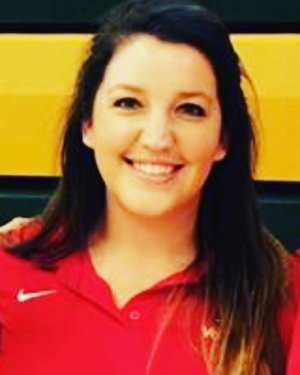 We are excited to have Lucie Hunt on our team!
Lucie attended Louisiana Tech from 2008-2012 where she received her Bachelor of Science degree in Kinesiology- Health and Physical Education.
She started her volleyball coaching career in 2013 where she served as the Interim Head Coach at Comeaux High School in Lafayette, La for one season.
In order to be closer to family, she left Lafayette and secured a position at West Monroe High School where she served as a girls basketball and track assistant for 2 years. In 2016, Lucie joined Ruston High School as an assistant volleyball and softball coach for two years.
Currently, she is the Head Volleyball Coach at Ruston High School and teaches girls PE.
Welcome Jessica Szymanski to RocketFuel! She's from Seguin, TX, where she lettered in volleyball and basketball for four years at Seguin High School. She received her undergraduate degree in Kinesiology from Texas Lutheran University (TLU) where she played 4 years as the starting middle blocker. She received her master's degree in Exercise Physiology from Auburn University in Auburn, AL.
Additionally, she is a Certified Strength and Conditioning Specialist (CSCS) with the National Strength and Conditioning Association. While at Auburn, Jessica worked with 18 Olympic sport teams (volleyball included) for 2 years as the first female Graduate Assistant Strength and Conditioning Coach. She was Head Volleyball Coach at Agnes Scott College in Decatur, GA for 1 year and helped improve their previous season finish of 2-24 to 12-12. As a former All-American Middle Blocker at TLU and Hall of Fame inductee at both SHS and TLU.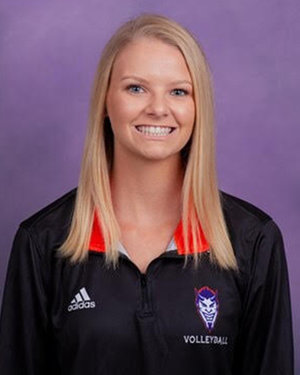 Charli Fouts is from New Braunfels, Texas where she graduated from Canyon High school. There she played as a setter, Outside/Rightside, and DS throughout her 4 years of varsity competition. She also played libero her junior year, helping her team make it to the State playoffs in 2015. Additionally, Charli played many positions during her 7 years of competitive club volleyball in the Lonestar region. Charli is currently a sophomore utility player at Northwestern State University and is majoring in Health and Exercise Science and minoring in Business.
Meet Marissa D. Sandoval of our Shreveport RocketFuel Volleyball program! She is from San Antonio, TX, where she graduated from Douglas MacArthur high school. She served as a team captain and started as a defensive specialist (DS) for the Lady Brahmas. She earned Honorable Mention All-State, Academic All-District, and Academic All-State Honors during both her junior and senior year. She helped take her team to the (26-6A) playoffs during her senior year. Marissa also played 6 years in the Lone Star Region for nationally ranked club teams. Throughout her career Marissa has had the luxury to play multiple positions, which attributes to her versatility and knowledge of the game.
Currently Marissa is in her third year as the starting libero at Centenary College of Louisiana. Named to the Conference Scholar's List in the fall of 2016. In her 2017 season she played in 35 matches and 119 sets, where she achieved her career high of 35 service aces and 424 digs.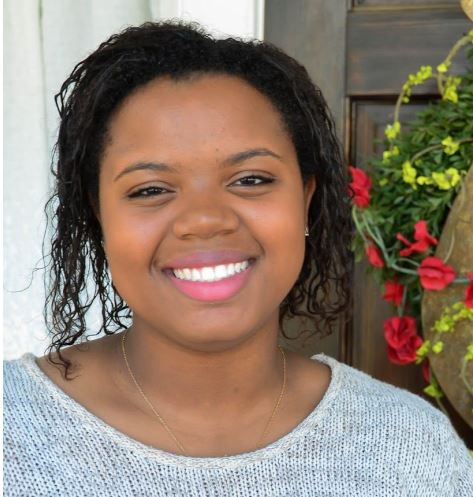 Meet Symone Jackson! Jackson is coaching for our Ruston RocketFuel Volleyball Program, this season.
Symone is pursuing a Bachelor's degree in Chemical Engineering at Louisiana Tech University. She comes to RocketFuel with a wealth of volleyball experience during her high school years.
Symone played volleyball for Zachary High School in Zachary, Louisiana, where she lettered Varsity for three years. She also played for Cobras Club Volleyball and Red Storm Club Volleyball. Symone was All-Star Most Honorable Mention two years in a row.
She is excited to be coaching with RocketFuel Volleyball Club for the 2018-19 season.